The ideal umbrella installation
When installing our large umbrellas, safety is the main priority for you to consider. This is why you should consult with us in order to find the best solution for your project. We offer a range of standard fitting options, along with a range of bespoke installation options which are manufactured at our factory. We pride ourselves on being able to assist you every step of the way on your project. 
We can also offer help and advise on planning, surveying and installation queries regarding your garden umbrellas. We can also offer our accredited installation team to undertake works for you!
In-ground Sleeves
This is the strongest of all the options and is recommended to be used wherever possible. For larger models we also offer a hinged option.
We will always have a solution for your commercial or domestic alfresco project.
Fitting instructions are available on request.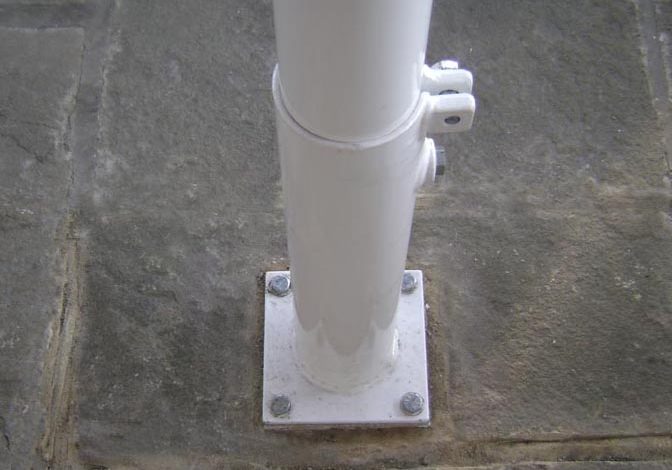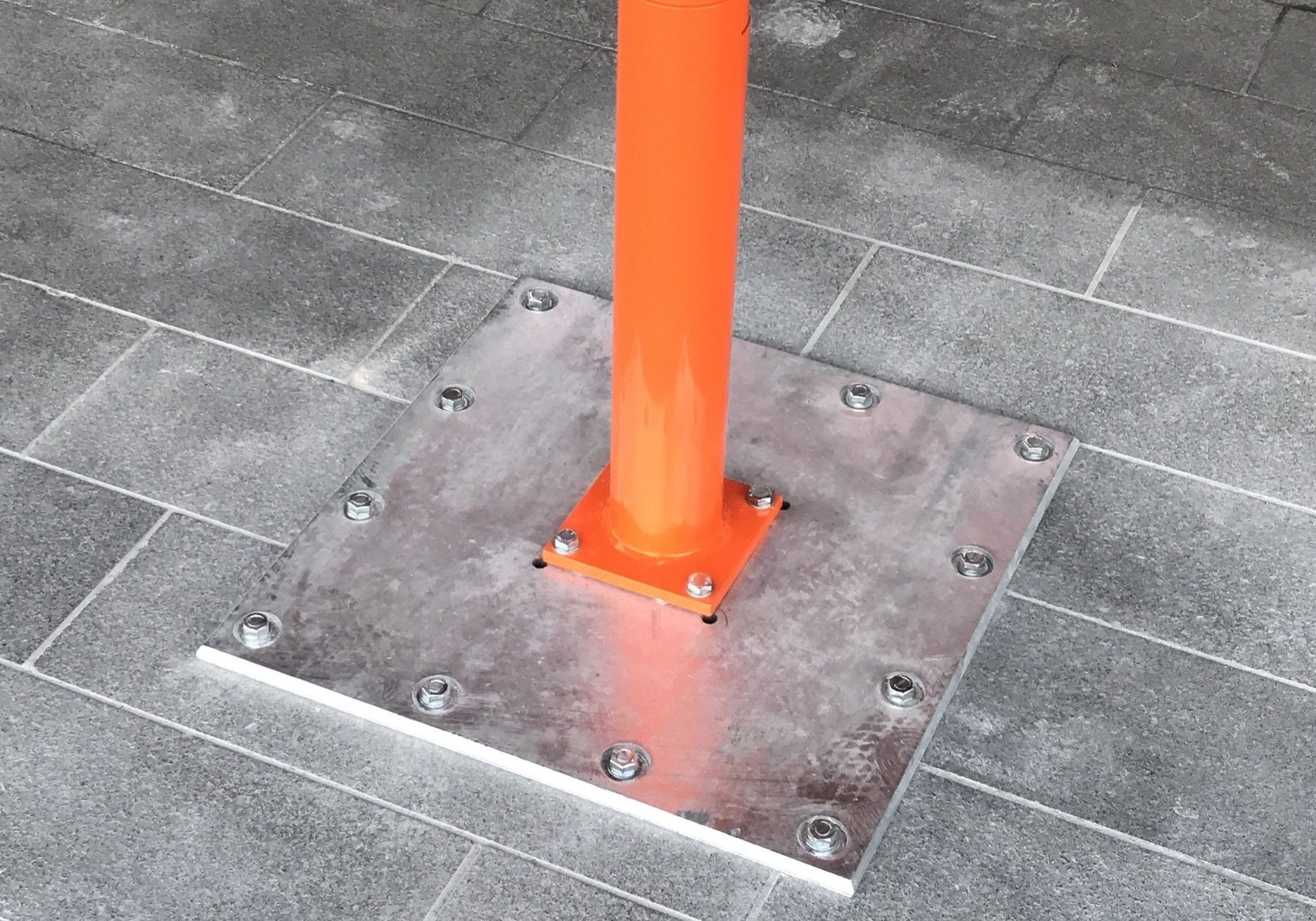 Spreader Plates
A good strong fixing for when other options are not possible. Perfect for hard floors, metal structures or decking. All plates are also available with hinges if required.
We can supply bespoke size plates if required.
Portable Bases
For use when other parasol installation options are not possible. Not recommended for extremely windy locations unless additional fixings and weights are used.
There are two types of bases, with either adjustable feet or lockable wheels.
Bespoke installation options are also available.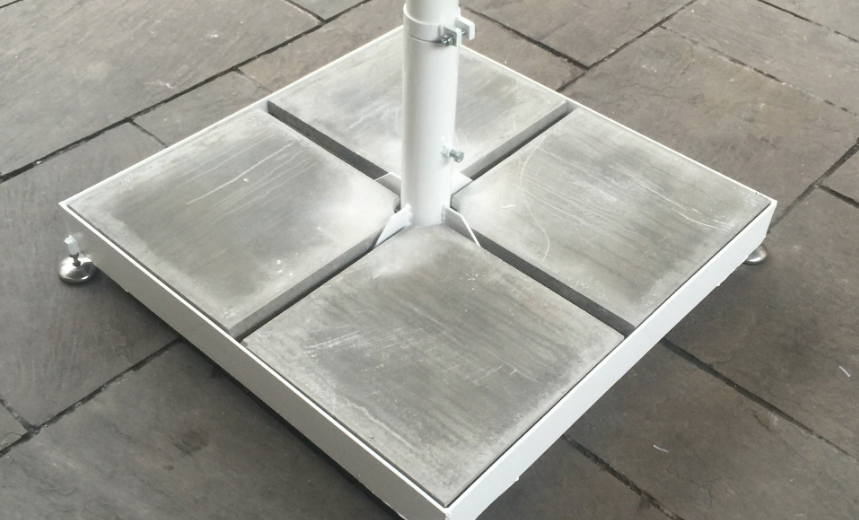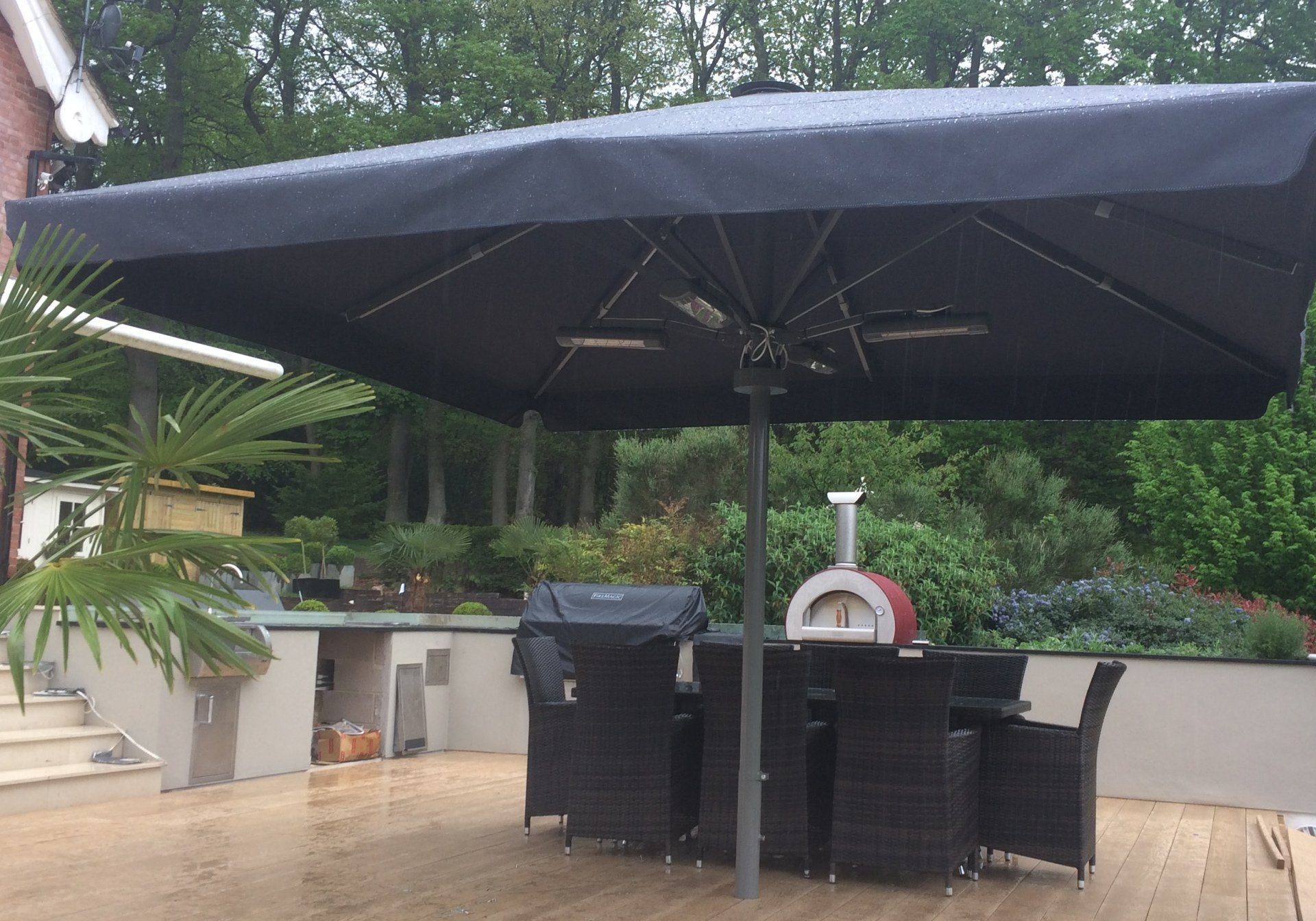 Bespoke Umbrella Installations
Aztec's in-house team can design, draw and fabricate bespoke fixing methods to suit your requirements, whether it be in-ground, on a balcony, a suspended floor, raised decking, on a boat or almost any other type of fixing required can be investigated.
Our accredited commercial umbrella installation team can undertake standard and bespoke installations for you, including full groundworks, electrical feed & even internal switching if required.
Marine Upgrade
Ideal for marine or coastal locations.
If your umbrella is being installed in these locations, we recommend having our 'Marine Upgrade' which will help protect your umbrella from these harsher environments where salt can normally be a problem, however
our Aztec marine upgrade is designed to combat this.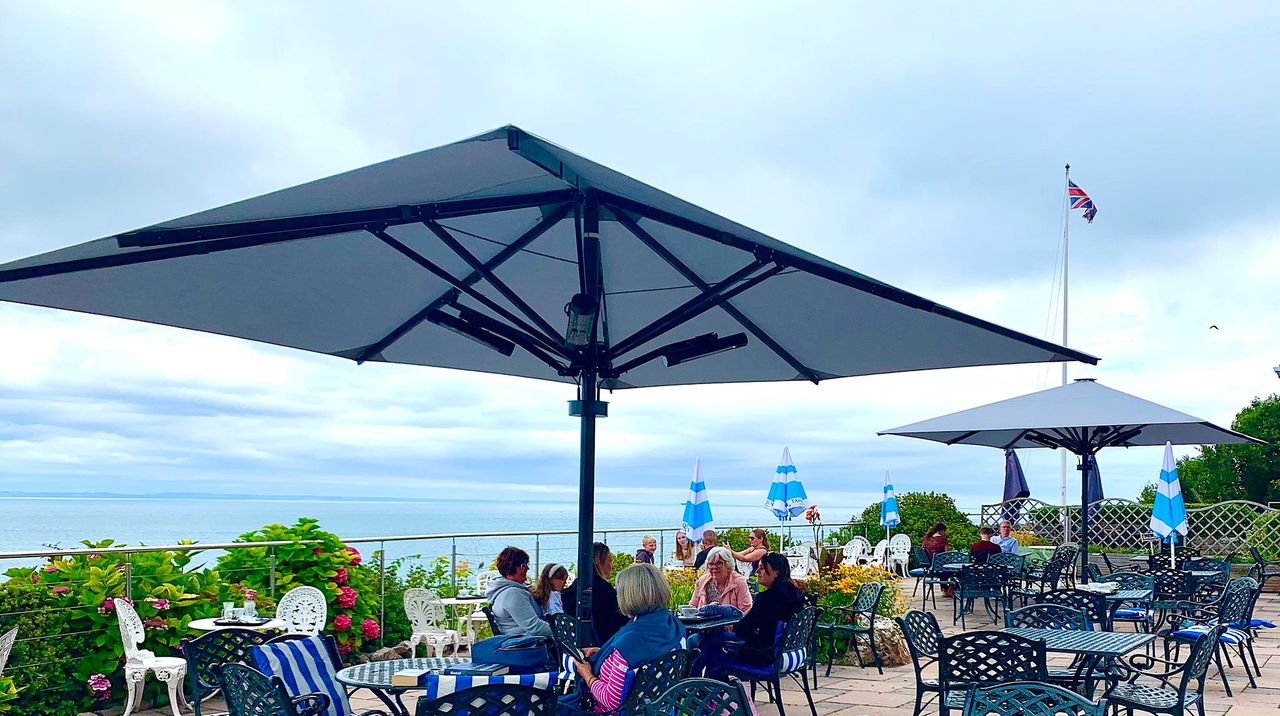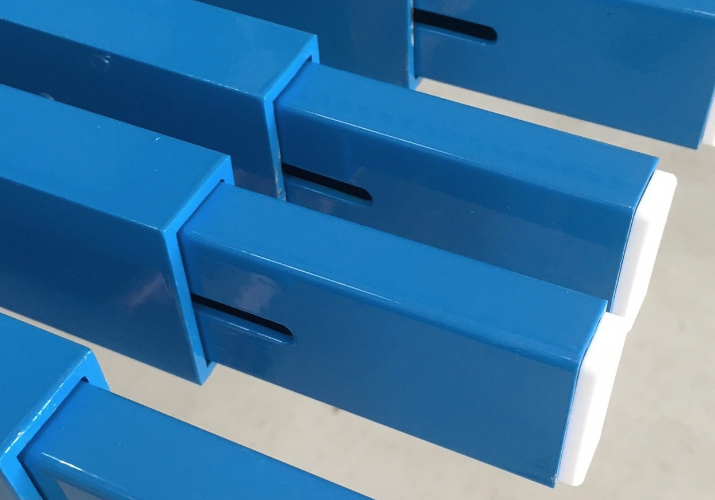 Servicing & Maintaining your giant parasol
In the unfortunate event that your large commercial or garden umbrella suffers any damage, we can supply spare parts and replacement canopies/membranes for you to ensure your parasol continues to operate at a high level and of course looking amazing, whilst maintaining your ability to offer alfresco dining!
We can also offer advise on general maintenance procedures which should be periodically carried out, we can also offer our accredited installation team to do this for you if required. Get in touch today.
Umbrella Recovering Service
If you are looking to refresh one of your Aztec umbrellas then we can supply a massive range of parasol membranes with styles and designs to fit in with your chosen scheme.
We can also supply replacement umbrella covers for any other brand of centre pole parasols or cantilever umbrella.
We really are your one stop shop for anything umbrella!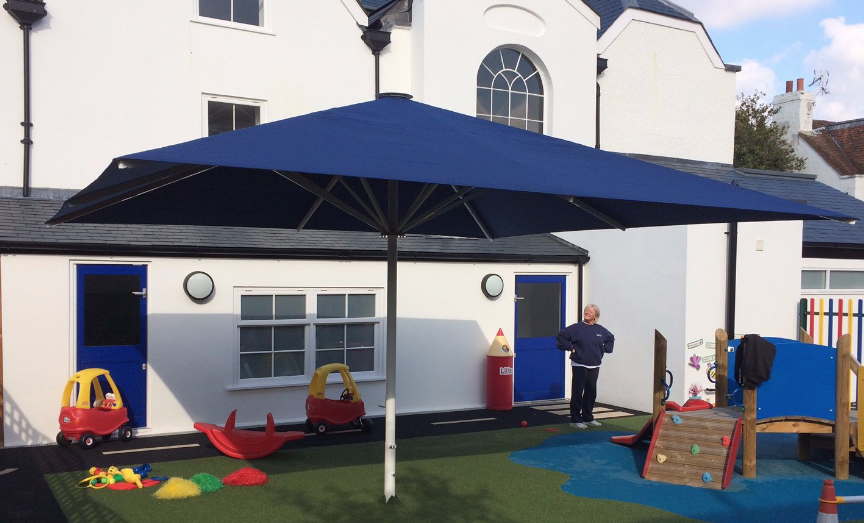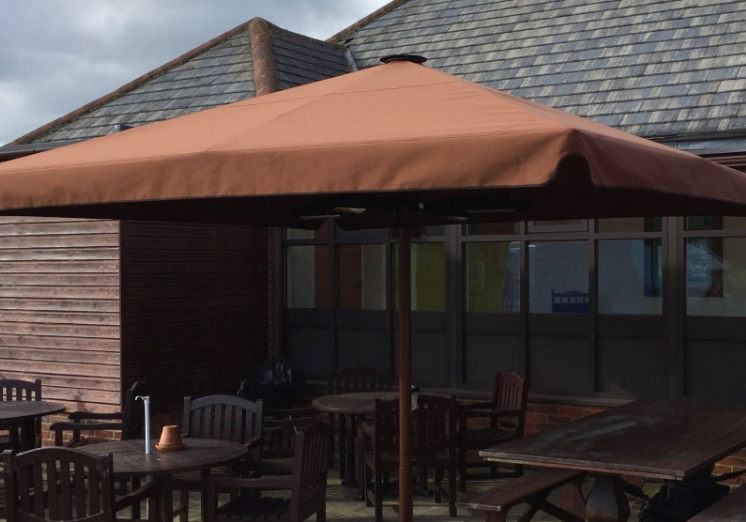 Parasol & Umbrella Repairs
Our in-house team can also assist with any repairs to any damaged umbrellas/parasols, as accidental damage does happen from time to time especially in busy commercial locations.
Whether it be repairing arms, changing umbrella gearboxes or patch repairing umbrella membranes, umbrella cleaning or even new umbrella covers.
We can offer you a wide range of parasol coverings in a massive choice of fabric colours for any umbrella system.